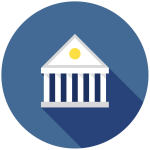 Trust the experts for your next surveillance purchase.
Lighthouse Video Surveillance has the knowledge and experience to develop and maintain the security level you expect from a surveillance system. Our team is prepared to work with you, be discrete, and finish the job to your satisfaction.
Maintaining tight security in school settings is of utmost importance to ensure the safety of students and faculty. Violence in schools has become a real threat, and shouldn't be ignored, which is why video surveillance is so crucial in schools, campuses, academies, and other learning institutions. As surveillance experts, we are equipped with the knowledge and background to protect schools from such threats as trespassers, violence & crime, and students misbehavior.
Our video surveillance experts are here to provide full support to your school or campus and offer in-depth services such as project consultation, configuration, wireless network design, virtual security integration, and site security audits. We will work with you to provide a solution that's right for your school or campus.
Below are some of the benefits of school video surveillance:
Prevent trespassers from entering school property
Prevent students from acting out / misbehaving
Deter criminal acts
Allows for remote monitoring of school from smartphone or tablet
Ensures safety of staff, teachers, and school administrators
Video surveillance is a great security solution for government buildings, facilities and operations. Installing a system of video surveillance system can enhance your existing security systems or help start a comprehensive security solution that can keep your building, employees and records safe.
Lighthouse Video Surveillance is highly experienced in delivering dependable security camera solutions to government institutions and agencies, including the military, airports, law enforcement, courthouses, customs, and regulators. We are well versed in the day-to-day security threats faced by government organizations, and utilize our advanced skill set & service offerings to help minimize them.
We are no stranger to government security, and offer a comprehensive suite of services specifically tailored to this sector such as detailed site evaluations, camera demos, system configuration, installation support, and virtual integration.
Below are some of the benefits of opting for government surveillance:
Scalable systems can be expanded as needed
Flexible IP security allows mobile and remote viewing
Prevents theft and vandalism
Ensures utmost public safety
Deters criminals from committing crimes
Minimizes daily security threats
Reduces liability
Lighthouse Video Surveillance has a strong background in delivering powerful security camera systems and recording solutions to customers within the healthcare industry, including clinics, hospitals, private practices, and pharmacies. As well-established security integrators, we are well aware of the security threats common to the industry and build systems that help protect against theft, dishonest employees, liability suits, and vandalism.
Our systems are just one component of what we provide — our services incorporate advanced project consulting, wireless network design, site security evaluations, installation support, and configuration. We will work with you from the beginning to ensure your video surveillance system is specifically tailored to your healthcare organization.
Some of the benefits that video surveillance provides include:
Keeps patients' records and identities safe
Ensures staff are meeting health and safety standards
Allows for remote monitoring from a smartphone or tablet
Prevents intruders from gaining access to restricted areas
Deters vandalism and other criminal acts
Increases safety for patients and staff
Quality Equipment
We only use the best quality equipment and work with some of the greatest manufacturers in the industry. We are unwilling to cut corners on the quality of the equipment we install to have the cheapest system in town.
Customer Education
It's our goal to educate our clients so that they are able to make an informed decision regarding their surveillance system. You know the
business
better than anyone else, and we want to work together to arrive at the best solution.
Custom Design
While most businesses have similar concerns, each is different in their execution. That's why we take time to survey each site and develop a plan to achieve the specific needs and goals of our clients. We'll do it right the first time.
Our Pledge
At the end of the day, our payment is your smile of satisfaction. By starting with the correct expectations and following up with proper execution, we are able to provide a solution that brings great satisfaction to our customers.
Each surveillance installer/technician we dedicate to your facility has demonstrated excellence through an intensive hiring process that includes an extensive background check, numerous interviews, and drug screening to ensure your facility is receiving a competent security expert.  Our standards and customer service will undoubtedly surpass your expectations for a security surveillance service.
Lighthouse Video Surveillance, LLC. provided the City of Clear Lake Shores with a superior camera surveillance system and continues to provide excellent customer service after the installation. We believe in doing as much business as possible with our local vendors and Lighthouse was both local and the most economical of the proposals we received and, we believe, delivered the best equipment currently available.