Every security system needs installment, but you have to decide if you will hire a professional for it. A lot of people have chosen the do-it-yourself approach because it costs less, but there are many disadvantages to DIY installation. The greatest advantage in hiring a professional is how you can sit back and relax knowing they are doing things right the first time. Meanwhile, your video security system will be installed for you. With most professional installations, you will schedule a time to work on the system. While it depends on where you might live, many companies will visit your home on the same day. With the professional route, you can be at home when they install it, and you do not have to spend time figuring out the complexities of a security system. You also directly benefit from the professional's experience.
Getting the Most from Your Houston Video Security System
Professionals will walk you through the ins and outs of your video security system, and they can make suggestions on how you can best secure your home. As an expert in the industry, they will see and know certain security risks that the average person might not know. A professional will also make sure that you understand how to use the security system, and that will maximize the product. The best part about professional installation is how you can kick back and relax. You do not have to worry about whether you installed it correctly, and you can get other tasks in the home done while the professional works on your system. Taking the DIY approach to security, you could miss something, and that will cost you more in time and effort. Worse, it could cause an undetected break-in, but with a professional, you can feel confident that they have installed it correctly.
You Could Qualify for Discounts on Video Surveillance in Houston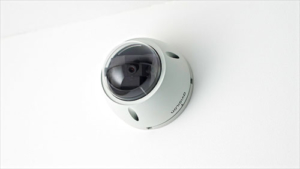 Many times when you pay a professional to install your system, the company will include a discount as part of an incentive. Many times, you can maximize your savings even more through a promotion that gives you better savings when paying for an installation. Without hiring a professional, many times security companies will charge more money for the equipment. In addition, you may not qualify for some of the warranties because the company cannot guarantee that you installed it correctly. In general, installing on your own is a bad idea. You can get into more trouble later if a fire or robbery breaks out in your home and the security company says that it had not been installed right. When you have a professional do it, you have a solid case if something does go wrong.
Cheaper is Not Always Better
In the business world; there has sometimes been a trend toward the cheaper video security systems just to have something for security. Remember: you get what you pay for. Is it worth risking your livelihood? A cheaper system will have less convenient features and leave you exposed to opportunistic criminals who see the chance to cause further harm. You could end up paying more if the security system fails to work correctly. According to information from the FBI, 65 percent of residential burglaries took place during the day. Meanwhile, burglars targeted businesses, offices and commercial building during the night hours.
Having a good security system installed by a professional can help to deter criminals from preying on you. Not to mention, you will have an in-person professional who will show you how to use every feature. If you are not good with technology, having a professional will be a more comfortable experience. You do not have to worry about spending time with customer service or listening to pre-recorded directions when you hire a professional.