The state of the world today has homeowners and apartment dwellers concerned for personal and property security. State-of-the-art home security alarms are being installed in neighborhoods every day. Even department and electronic stores are offering security camera kits that consumers can purchase and install. However, video surveillance to protect your family should not be left to chance. Camera systems designed for security need to be installed in a specific manner and according to established industry standards in order to function as required to provide protection for your family. Here are things typically overlooked by homeowner DIY home security camera installs.
Camera Angles
The number one neglected area concerned with home video surveillance installations completed by non-professionals is the lack of adequate coverage to detect trespassers and intruders. Every home and apartment has ingress and egress points of different sizes and in different locations. Outdoor cameras should be able to capture footage from vehicles coming and going including drivers, passengers and license plates. Indoor cameras should be mounted to aid in identification of any intruders. There should be no blind spots. Different camera models have different angles of view and may need pan, tilt and zoom capability for where they are installed.
Camera Video Quality
The second thing often overlooked in home security camera setups is the quality of the actual cameras used for surveillance. Typical retail kits are at the bottom of the list when it comes to overall cameras quality. They are provided to serve a niche market of consumers who want some video security but are not concerned about longevity or actual video quality. They are just a step above fake cameras used in hopes of deterring criminal activity. Excellent video surveillance equipment does not have to break the bank. Professional security cameras are available that offer high-resolution images even in total darkness and are completely weatherproof for use in any climate.
Wireless Security Cameras Are Not Really Wireless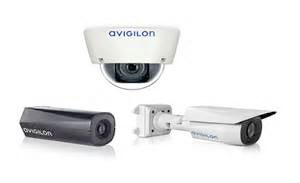 All cameras require power to operate. There are a couple models of battery-operated video surveillance cameras that can send a wireless video signal. However, depending on how much motion they detect and send to the receiver, the batteries may need to be replaced or recharged every couple of days. This limits their placement and greatly compromises their reliability. Other wireless cameras need to have a power adapter connected to a household electrical outlet. Though wireless may be okay for indoor, and maybe front and back porch installations, where electrical outlets are commonly found the rest of the exterior of the home is unprotected because there is no outlet nearby to get power to the cameras.
Recording Surveillance Footage
Professional surveillance cameras systems record digital video to hard drives in a central DVR system. This device looks somewhat like a cable or satellite receiver box. Monitors and the Internet can be connected. There are even options to connect cellular Wi-Fi on some systems. The Wi-Fi connectivity allows for redundant offsite storage and remote access of live surveillance feeds. Offsite storage prevents criminals from just stealing the surveillance DVR to prevent apprehension, and the live remote access gives homeowners the ability to securely see what any camera sees at any time through an app. Modern security camera DVR systems have the ability to store up to a year of footage from multiple cameras.
Our professional home video surveillance system installation offers expert advice for the optimal video coverage for your Houston home that falls within your budget. Professionally installed security cameras do not need any maintenance, and all cables are hidden with the cameras having the professional surveillance look that criminals do not want to see. There are pro security camera systems available for every family and every budget. Whether you just want to see who is at the front door or if you want every square foot of your property covered by video surveillance, there is a solution that will meet your needs.