Video surveillance remains one of the most effective security measures available to an institution or an individual. The year 2016 has seen a rise in the installation of cameras at homes and at business premises in order to boost security. Lighthouse Video Surveillance is here to help you determine the best setup to meet your needs. Granted that most of the surveillance techniques remain the same, emphasis is being put on certain measures of surveillance in an effort to optimize the effectiveness of surveillance systems. The following are a few of the most recent trends in surveillance.
Panoramic view cameras
The year 2016 is seeing the phasing out of the traditional tilt-pan security cameras to make way for the more effective 360-degree angle panoramic view security cameras. The panoramic view cameras capture a wider angle and are less susceptible to blind spots when compared to tilt-pan security cameras. When installed by security experts at the most strategic points, you will enjoy maximum coverage with no blind spots. Furthermore, the tilt-pan cameras require constant monitoring and maneuvering in order to capture all the angles. It is clear why they are fast becoming outdated.
Robotics
Integrating robotic functionalities into security cameras is a very healthy step towards the future of surveillance. Security cameras are equipped with heat sensors, which enable them to track any human activity within the range of the camera. As self-sufficient as this is, some say that the cameras may still miss some action while turning. Professional installers address this by positioning the camera in the ideal location to prolonged periods of turning when stimuli are detected.
HDR
HDR technology is only just beginning to be incorporated into surveillance systems. This new feature enables cameras to capture footage in fine detail, even in poor lighting. This will go a long way in improving the quality of the footage, making it easy to note details without needing to use image enhancers.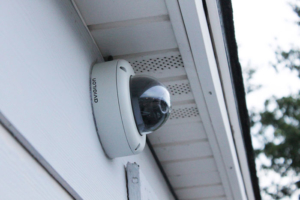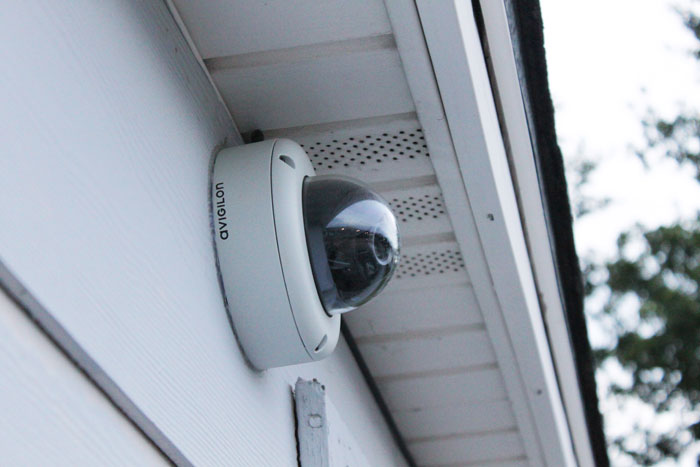 Cloud storage
Cloud storage offers a large amount of space to store recorded footage. It is a reliable method of saving your footage because for one, it is not affected by tampering of the physical equipment and two; it allows you to access footage from wherever you are, making it very convenient.
Higher resolutions and frame rates
Surveillance camera developers, such as Avigilon, are focusing on producing cameras with higher resolution. This ensures that the captured detail can clearly be understood. A higher frame rate allows the camera to capture more movement and activity. In addition to this, cameras only activate their HDR properties when they detect an increased level of activity. Professionals will recommend that you apply these settings so as to not waste footage on the swaying of trees or other commonplace occurrences.
Surveillance technology is constantly being finessed to become as effective as possible. Lighthouse Video Surveillance stays on top of these new developments to provide customers with the best system possible. Other than just watching, response methods are also under constant improvement in a bid to reduce the response time in the case of an emergency. Professional installers will normally provide all these services, including installation and maintenance of the surveillance cameras at no extra cost. The surveillance trends of 2016 only serve to show that we are headed in the right direction when it comes to surveillance.